shared values. shared mission.
Our philosophy is simple integrity, honesty, performance, and follow-through for success in long-term relationships for both staff and clients.
These values are integral to everything we do as a business: when we commit to a client, they receive the best possible service we can provide, and when we hire an individual, we ensure they are given the best resources, support and mentoring available.
We honour our agreements and commitments.
Simply put, be a "True Blue".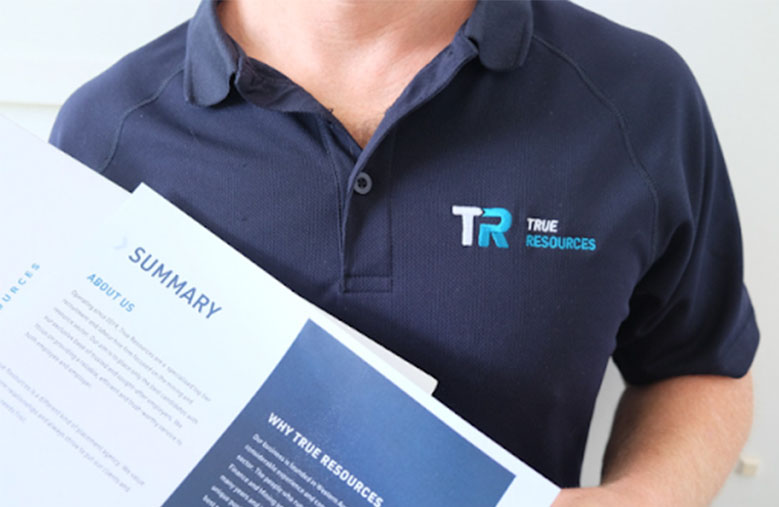 More About True Resources
Need to talk with our team?
Get in touch with us today and one of our friendly consultants will get back to you soon as possible!